NVIDIA Explains How To Solve The Graphics Card Crisis

NVIDIA announced today how it will solve the graphics card crisis. The company stated that its new cards will have features against crypto miners. NVIDIA announced today that it will try to find a solution to the lack of graphics cards by reducing the "hash rates" of the new RTX 3060Ti, 3070 and 3080 models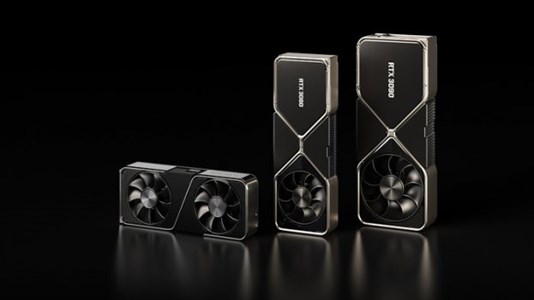 NVIDIA announced today how it will solve the graphics card crisis. The company stated that its new cards will have features against crypto miners.

NVIDIA announced today that it will try to find a solution to the lack of graphics cards by reducing the "hash rates" of the new RTX 3060Ti, 3070 and 3080 models.
NVIDIA stated that in order to prevent the lack of graphics cards in the newly produced RTX 3060Ti, 3070 and 3080 models, by reducing the hash rate on these graphics cards, the graphics cards will be less interesting for crypto miners, and thus gamers will be able to access their graphics cards more easily. As you know, NVIDIA made the distribution of RTX 3060 graphics cards by reducing the hash rates in February. However, cryptominers somehow circumvented this hurdle.
NVIDIA takes one more step to avert the crisis
Since there is no restriction on the hash rates of the previous series of graphics cards, these new models will be sold with "Lite Hash Rate" or "LHR", that is, "Reduced Hash Rate" labels. Unfortunately, this technology will not apply to cards that are already on sale or purchased, and only newly produced graphics cards will be LHR-capable.
Stating that they are working to make the graphics cards more comfortable for the players, NVIDIA stated that they will start the distribution of new series graphics cards at the end of May. Indicating that they have found a solution to this issue because they have received so many complaints from users, NVIDIA announced that they will do everything necessary to make the players comfortable.